Our sports programs for children focus on the development of healthy lifestyles, the valuse of cooperation and fair play, the involvement of parents in a positive support roles, and individual children rather than the sport. Our coaches and leaders assure that the programs are developmentally appropriate, contribute to the YMCA goals for children and families, and reflect the organization's mission that everyone, regardless of sex, race, national origin, religion, or physical ability, is welcome to participate.
The YMCA Christmas Day Camp is perfect for youth looking for activities to keep their brain and body active over this long Christmas break! The YMCA will host youth ages 6-12 years old over break from December 26th - 30st (Monday-Friday).
Registration will be accepted for individual days or the full week. Drop off starts at 7:30am and Pick up is until 5:30pm.
What to bring: Sack lunch, water bottle, shoes, jacket, hat, gloves.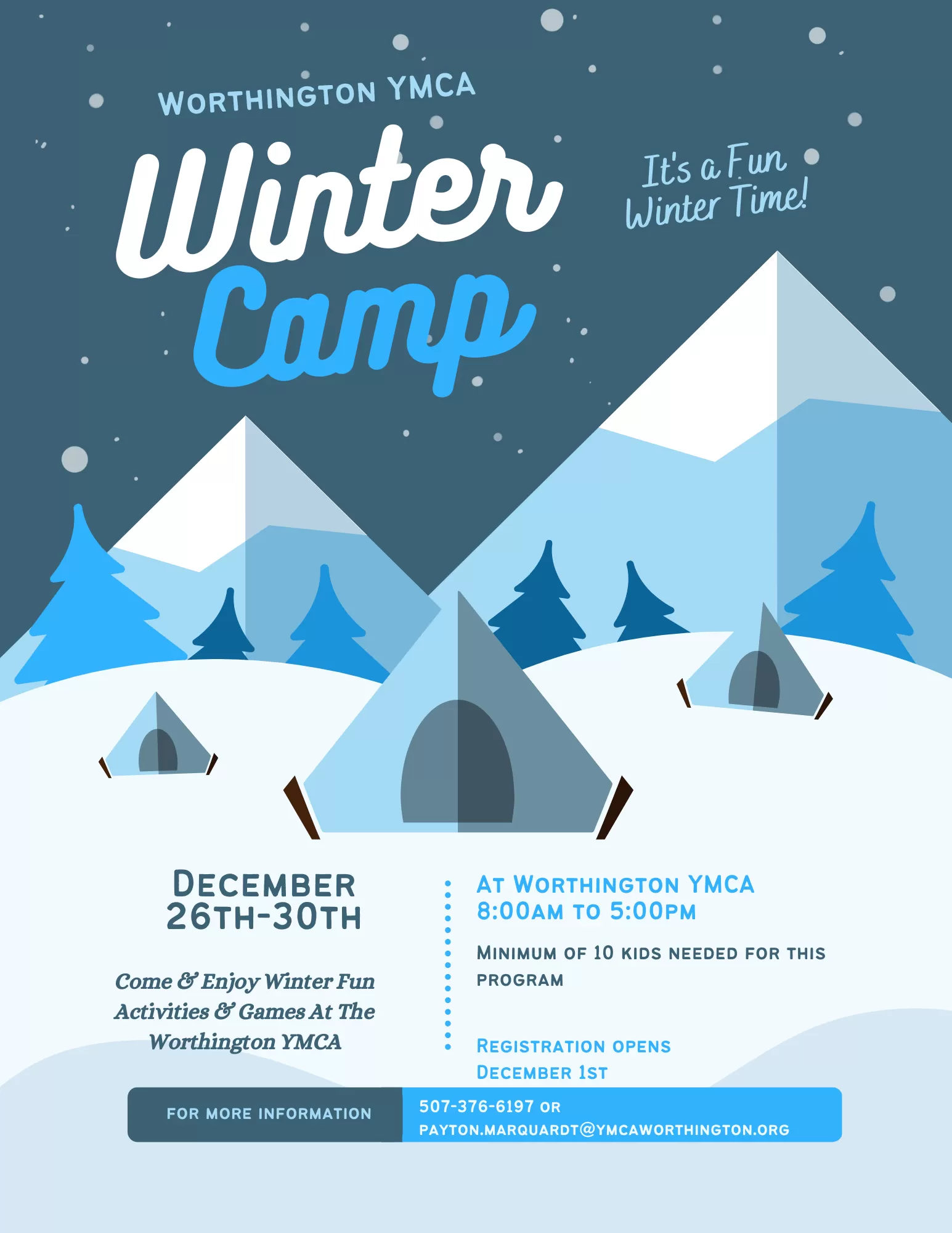 Indoor Soccer is both fun and challenging! Smaller fields, less players, and faster pace of play are just a few of the unique features. This program will incorporate a short skill practice before splitting up and playing games.
Program is open for ages Kindergarten - 12th Grade and will be split up into the groups below.
Saturdays
Practice will be at the Field House except for 1/28 and 2/4 due to Tryouts they will be located at the YMCA Gym
 Starts January 21st 
K-1 8:30-9:30am
2-4 9:30-10:30am
5-7 10:45am-11:45pm
8-12 Girls 6:00pm-7:30pm
8-12 Boys 7:30pm-9:30pm
Youth Basketball 2nd - 3rd
Youth basketball at the YMCA is a great program for youth to learn the game as well as sharpen up on their skills. This program will practice once during the week and play games on Saturday mornings.
Grades will be split up 2nd-3rd | 
Practices on Wednesdays from 4-5pm at Prairie Elementary starting January 12th
Games on Saturday mornings at Prairie Elementary starting January 22nd
K-1 Basketball is a great introduction to basketball as well as an opportunity to learn more skills. In this program, Kindergarten and 1st Grade participants will spend 6 weeks learning more about basketball rules and skills, all while have fun and making friends. The last week of the program we will meet Saturday morning for games.
Program takes place on Thursdays from January 13th - February 17th at the YMCA 4:00pm - 5:00pm.
Saturday, February 19th Game day schedule TBD
Learn a new sport and play a fun new game once a week. This new exciting program is open to any Home schooled youth. This will give your child and opportunity to interact with others and have fun all while engaging in physical activity through structured, staff run activities.
Mondays from 1:00pm - 2:30pm at the YMCA
Winter Session: January 10th - February 28th
Active Teens is an exercise program designed to educate youth on the correct usage of equipment and fitness center etiquette. This program is open to youth 11-13 years old and when complete the youth is allowed to use the YMCA fitness center on their own. Tuesdays and Thursdays from 3:15-4:00pm.
More info to come!
Mini-Kickers - Preschool Soccer age 3-5
Spring Soccer - K-6th Grade
Homeschool Gym - Homeschool youth 5-18 years old
Learning Camp
Youth Soccer
Youth Volleyball
Mini-Sports (Soccer, T-Ball, Basketball)
Homeschool Gym
Y-Scramblers
3 on 3 Sports
Youth Weightlifting